One woman, one man, two different motivations with the same love of quality cosmetics. The faces standing behind KĒORY Young are the two of us – husband and wife Pavel and Sandra.

Everything started in 2017.
Pavel has 15 years of practice in health services, and he tried to solve what affects our health and how on an everyday basis. And one meeting with cosmetology experts showed him that this is only one of his career journeys.
Sandra has been appearing on TV screens for 10 years, and she was looking for cosmetic products that can be used as a primer, hydrate the skin and keep it healthy and glowy on days when you're make-up free.
Many signs along the way have indicated to them that they should create their own cosmetics brand, which will be unique in many ways. Until one day, everything clicked together, and a final decision was made. We are going for it.
❤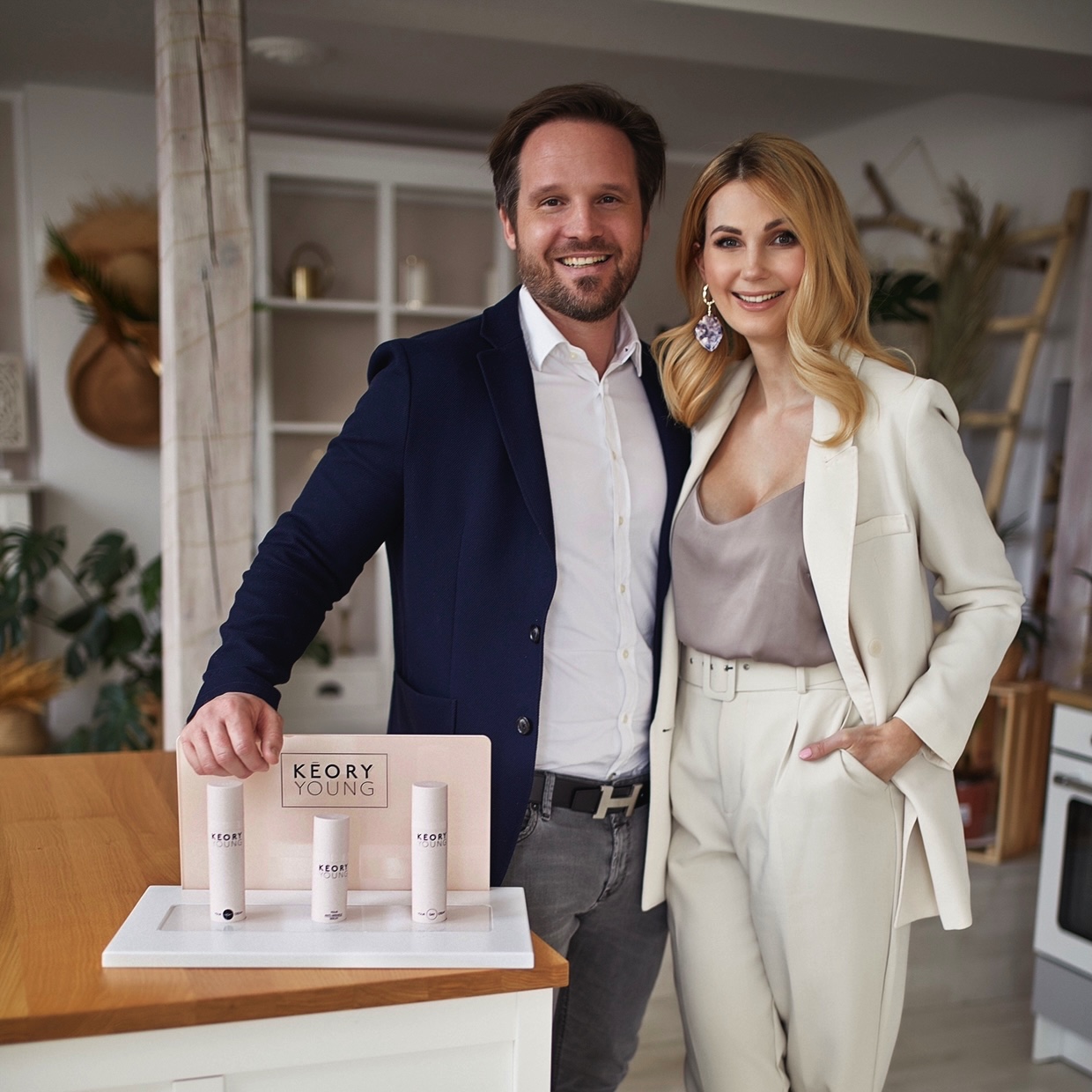 The KĒORY Young brand was created thanks to a team of great people connected on both work and the human level. And this connection of enthusiasts in development, manufacturing, and marketing allows us to present you the best we could have ever created. We spared no expense, and we believe that this shows in the final result.
We have worked on the products for several months and tested them on the most demanding customers. The packaging was chosen with maximum thoroughness, and we decided to choose the ones that, in our view, represent the best quality in the market. Even the packets used for the flacons are work of paper-making masters – they're handmade and just the way we pictured them to be.
We are very pleased that we can present to you KĒORY Young. Make yourself happy and take care of your skin in a new way. You deserve it, and so does your skin.
Sandra & Pavel
husband and wife, enthusiasts & founders of KĒORY Young
❤