Splendidly hydrated, regenerated, and visibly rejuvenated skin. That's the result of KĒORY Young skincare. Fall in love with unique creams, serums, and the pure ingredients in them.
Your skin is worthy of care. It will represent you for a long time.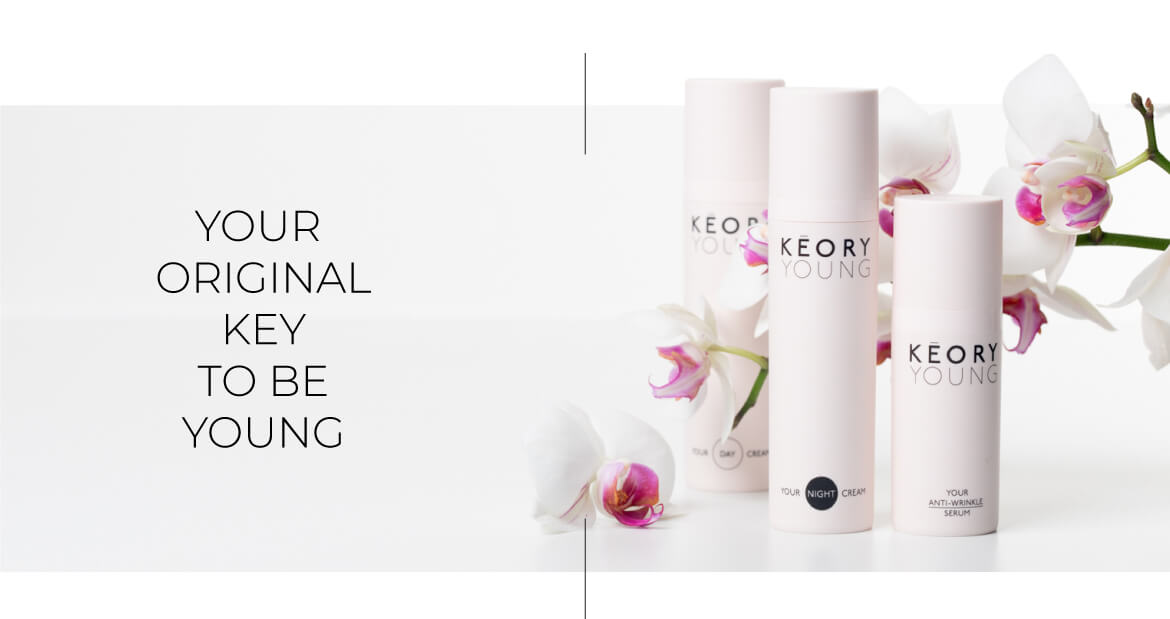 KĒORY Young is made from natural ingredients and oils. We don't use sulfates, parabens, silicones and chemical stabilizers. On top of that, our luxurious airless bottles keep the products clean and without any touch of air or bacteria. And in combination with modern techniques, we may present you with a new perspective on skincare.
Discover your key to beauty with us.