Tereza from the blog "Mothers in Troubles" used KY day and night cream for more than two months and wrote her first impressions. You can read her review now.

Review of KĒORY Young rejuvenating day and night cream
When a friend tells you that she would like to send you a cream that she and her husband developed to test it and write down what you think of it, it will warm your heart, but on the other hand - it's a bit "about the mouth" I would say. As you girls noticed some time ago, I was honored to be one of those who received the Kēory Young package, but on the other hand, I was also afraid. I have really demanding skin, I love large amounts of dense creams, otherwise, it seems to me that my face is contracted and dehydrated, so it is clear that the thought came to me that I did not want to disappoint my friend if these creams did not suit me.
Whether the cream costs four hundred or two thousand, I can't save it… Well, because my skin is dry and sensitive, I was afraid of what happens to most creams - that they just won't stand up, they will be less hydrating. On the other hand, I knew that I had a quality in the box that was carefully and lovingly made from the ground up because I knew how much work they had put into it and that it wasn't just something to throw into a bottle with the vision of shooting it for a million.
Bottles
I admit that I like the cream covers that I unscrew and dig into them with my finger. Yes, I know bacteria, dirt on the hands. Crazy, crazy. Stone me! But that's the only way I always feel like I'm using the whole cream. Keory Young has bottles with a pump, but the design is just so amazing. It looks clean, simple and! SHOCK! The first time I used it, I didn't have to press the pump 150 times for something to leak! This annoys me so badly with other brands, and that's why I don't like those pumps! I always feel that there is half the content than there should be. But this wasn't the case. So the first plus points were awarded at the beginning when I pressed the pump. I did not have my classic feeling of a deceived customer. What intrigued me was the information that the bottles function a bit like thermos. The cover is double. If you leave it in a car or a room where it is hot, the heat does not go directly to the cream because there is one more inside the bottle, the cream does not spoil. It sounds like a great idea to me.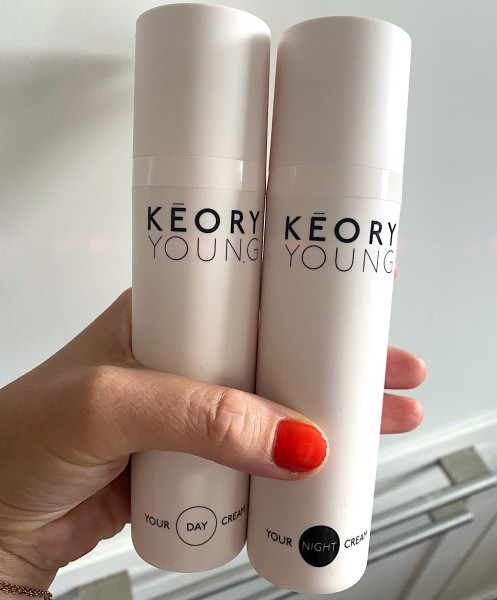 Rejuvenating creams Day/Night
It may sound like sci-fi, but I remember the first application of the cream to this day. The scent just got me. I like the non-violent scented creams. When you shine your light on the composition, Keory Young creams are not 100% natural, but they are creams without sulfates, parabens, silicones, and chemical stabilizers. So they meet European cosmetics standards for natural cosmetics.
The consistency is not as dense as I am used to, so it was surprising to me that after applying the cream, I felt huge hydration and pleasant, visible tightening of the skin. Another big surprise was that the small amount of cream that you squeeze in one click is enough for the whole face and décolleté !! For me - a lover of tons of face cream - it completely kicked my ass. Sorry for the expression, but the word butt is too small for my ass. I look forward to applying the cream every morning and evening. That skin is just as well-nourished, and I'm not wearing a ton of product as I used to do. Within a few minutes, the cream is absorbed, you don't become a "greasy man", even though we - with dry skin - actually like it. But in this case, I don't miss it at all.
Results after using
That's another thing. Not every product that promises rejuvenation, wrinkle-smoothing, etc., really works. Here I thought, "Damn it, Sandra, you're going to have a hard time giving me those creams in the summer." Every summer, I feel that with a million freckles appearing, I also get a lot of wrinkles from the sun, and let's be honest - probably not just from the sun when I was 38 in May.
But I must admit that fortunately I have quite good genes and so far I do not have any extra deep wrinkles. To my surprise, I noticed that the finer wrinkles had receded, and, as I would say, the cream somehow fills the entire face. At least I get the impression. I have such "fresh" and (I will repeat myself) "dripped" and smooth skin. I even started using much less makeup. So I'm still amazed at how little amount of the cream is enough to hydrate the skin all day and night. It has often happened to me in the past that after applying the cream in the morning, sometimes in the afternoon it felt like I would need to reapply, but with this day cream, I feel hydrated until the evening, which is really big, BIG, exception! The same night cream. I'm used to putting in a natural serum for wrinkles, which I mix at home, and the cream goes for it. I didn't use my serum here on purpose now to be able to evaluate the effects of Keory Young alone. And I must say that the night cream alone was plenty.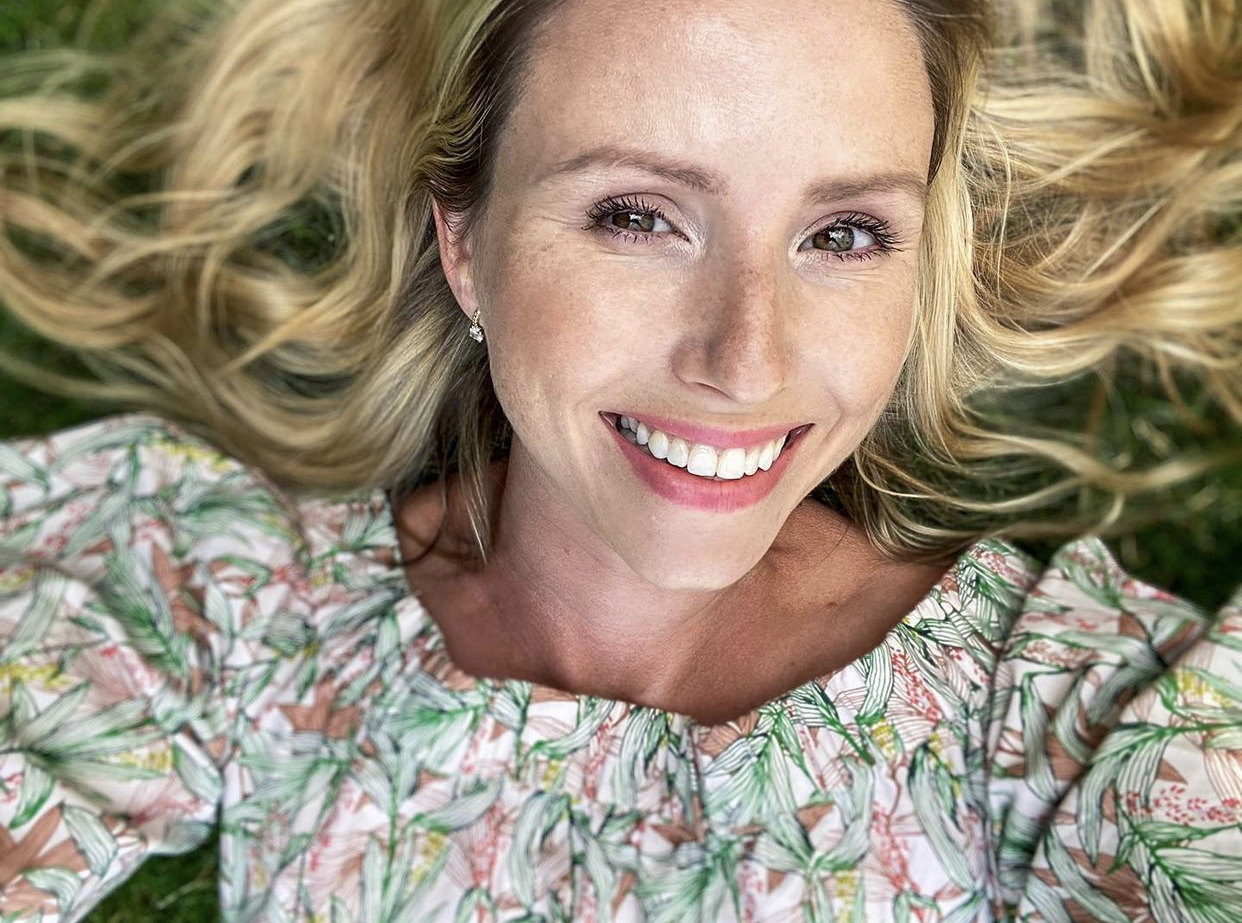 Price/performance
These are quality products, so you can't buy them for a hundred crowns. I've been using five hundred crowns creams for a long time, thousand at most, but I also know how long they lasted for me. Three weeks, because I've always used more than enough. Before I got the creams from Keory Young, I used natural cosmetics for a while, and I invested more in grooming with age, but I still put on a lot. I apply a small amount of Keory because my skin doesn't need more. I have had these creams for two months and they are still not used up. My friend has them too, and she told me that she was starting her fourth month and still had the original bottle.
I see the results in the form of smoothed wrinkles, so I'm left speechless. Two and half thousand for a cream? Adequate to the composition and results. I would pay for it. It definitely does not deviate from the price range of products that are free of sulfates, parabens, silicones, and chemical stabilizers, and in addition, it really works and rejuvenates. So if you're thinking about cosmetics that will really rejuvenate you, I'll bet you'll be happy.
I like that Keory Young also thought of us wanting to try the creams before paying the full amount. And so for us hesitant, who can't decide, they created a smaller package of creams. Package with day and night cream costs 425 crowns so you can test if the creams suit you before you buy their bigger siblings. For me, it's also great for a holiday so you don't have to carry the bigger pack.
And watch out! For you girls to have something out of this, if you enter the code MATKY10 on the KEORY YOUNG website when purchasing (note - the code was valid on July 13-18, 2021), a 10% discount applies to your purchase. My code is valid until Sunday until midnight. If you accidentally miss it, just register on the site, and you have a discount of at least 5% percent.

I look forward to your feedback and thank you for this cooperation, Keory Young. I'm really excited!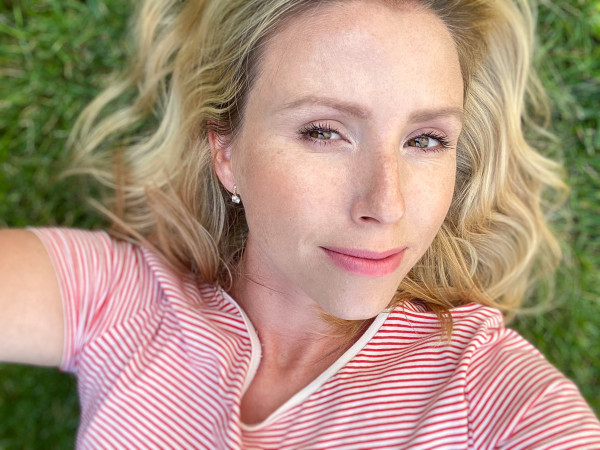 And additional info that might be of interest to someone:
The creams meet the ISO standard for natural cosmetics. The brand does not hide the fact that the creams are not 100% natural. The reason is that sometimes science is a little further than nature. In the case of KY and their products, these are substances that are inspired by nature and are much more stable - so they have the same effect on both the beginning and the last drop. However, in any of the products, you will find scarecrows in the form of oil derivatives, parabens, sulfates, silicones, chemical stabilizers, or synthetic UV filters.

Source: blog "Matky v nesnázích"
Text and photo: Tereza Janatová